The California Natural Resources Agency, the California Department of Water Resources, and the California Department of Fish and Wildlife are implementing the Salton Sea Management Program (SSMP) to address air quality and ecological threats at the Salton Sea.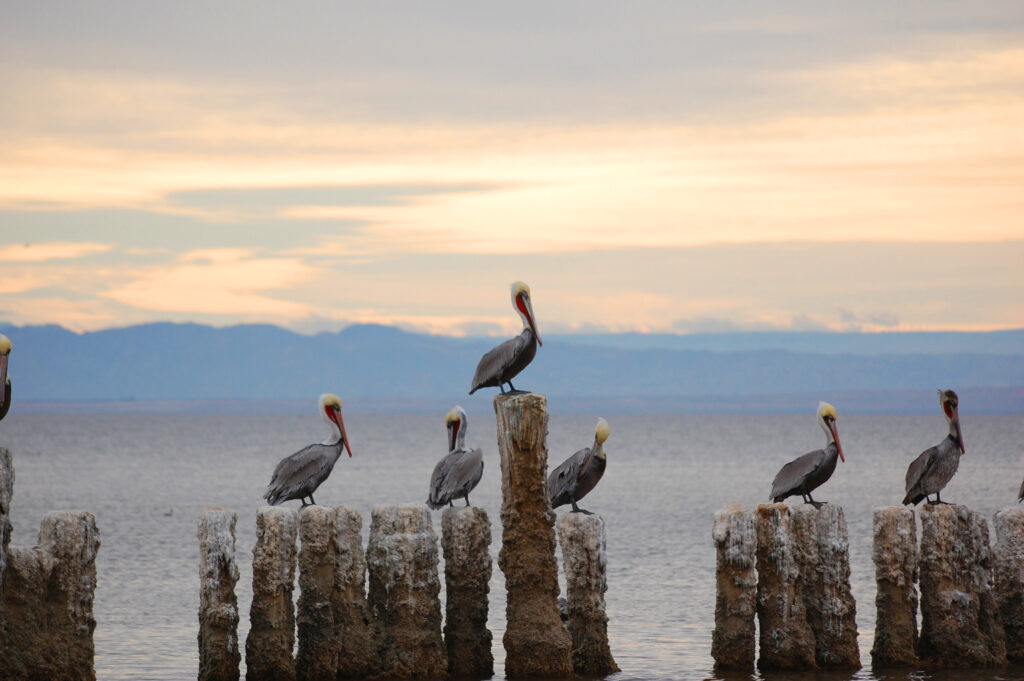 The SSMP has a plan for action over the 10-year period from 2018 to 2028. The plan, called the Phase 1: 10-Year Plan, aims to improve conditions around the Salton Sea by constructing projects that create habitat and reduce dust from exposed lakebed on 30,000 acres.
The first major habitat project, the 4,110-acre Species Habitat Conservation (SCH) project, is under construction. Efforts to reduce dust also are in various stages, with more than 750 acres of dust suppression projects completed in 2020. Additional projects are identified in the SSMP's Dust Suppression Action Plan.
Since the state is not a significant landowner in the area, collaboration with land-owning entities is key to future progress and a top priority for the SSMP.
As important, the SSMP team recognizes the crucial role of partnerships in meeting restoration goals, through collecting data, facilitating project implementation, and helping obtain funding sources.
Close collaboration with local governments, including Imperial County, Riverside County, Imperial Irrigation District, Imperial County Air Pollution Control District, and the Salton Sea Authority has proven essential to implementing recent projects. Likewise, close coordination and cooperation with state and federal agencies, including the Colorado River Basin Regional Water Quality Control Board, State Water Resources Control Board, California Air Resources Board, South Coast Air Quality Management District, U.S. Army Corps of Engineers, U.S. Bureau of Reclamation, U.S. Bureau of Land Management, and U.S. Fish and Wildlife Service, has enabled progress.