Water Importation Independent Review Panel
Project to Evaluate Water Importation Concepts for Long-term Salton Sea Restoration
Description:
The Salton Sea Management Program (SSMP) is establishing an Independent Review Panel (Panel) to review concepts for water importation to the Salton Sea for its long-term restoration.  SSMP has contracted the University of California, Santa Cruz (UCSC) to establish the Panel and provide research and analytical support.  UCSC has contracted Kennedy Jenks Consulting and other specialty subcontractors to serve as a support team to an Independent Review Panel to provide research and analysis (Fig.1).
The Independent Review Panel
The Independent Review Panel will be led by Panel Chair, Dr. Rominder Suri. Dr. Suri is Professor and Chair of the Department of Civil and Environmental Engineering at Temple University, and founding director of Temple University's NSF-funded Water, Environment, and Technology (WET) Center.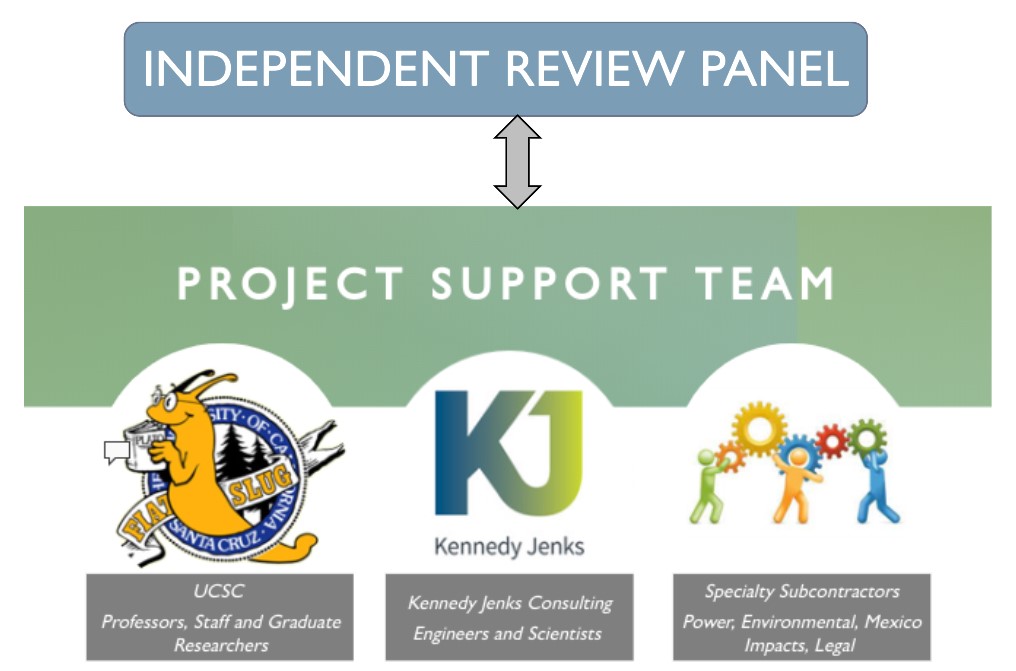 Figure 1: Support Team for Independent Review Panel
The Panel will include expertise across the spectrum of engineering, environment, law, regulation, public engagement, and quantitative analysis.
The Panel will review the 11 water importation concepts submitted to the state in 2018, and will rank feasible projects based upon defined criteria and technical analysis. Part of the review process entails a Screening Report-Out, Feasibility Report-Out, and Summary Report (Fig.2). The Summary Report and final deliverables will include the findings of the study and a recommendation to the State of California.

Figure 2: Three Products of the Panel
Timeline: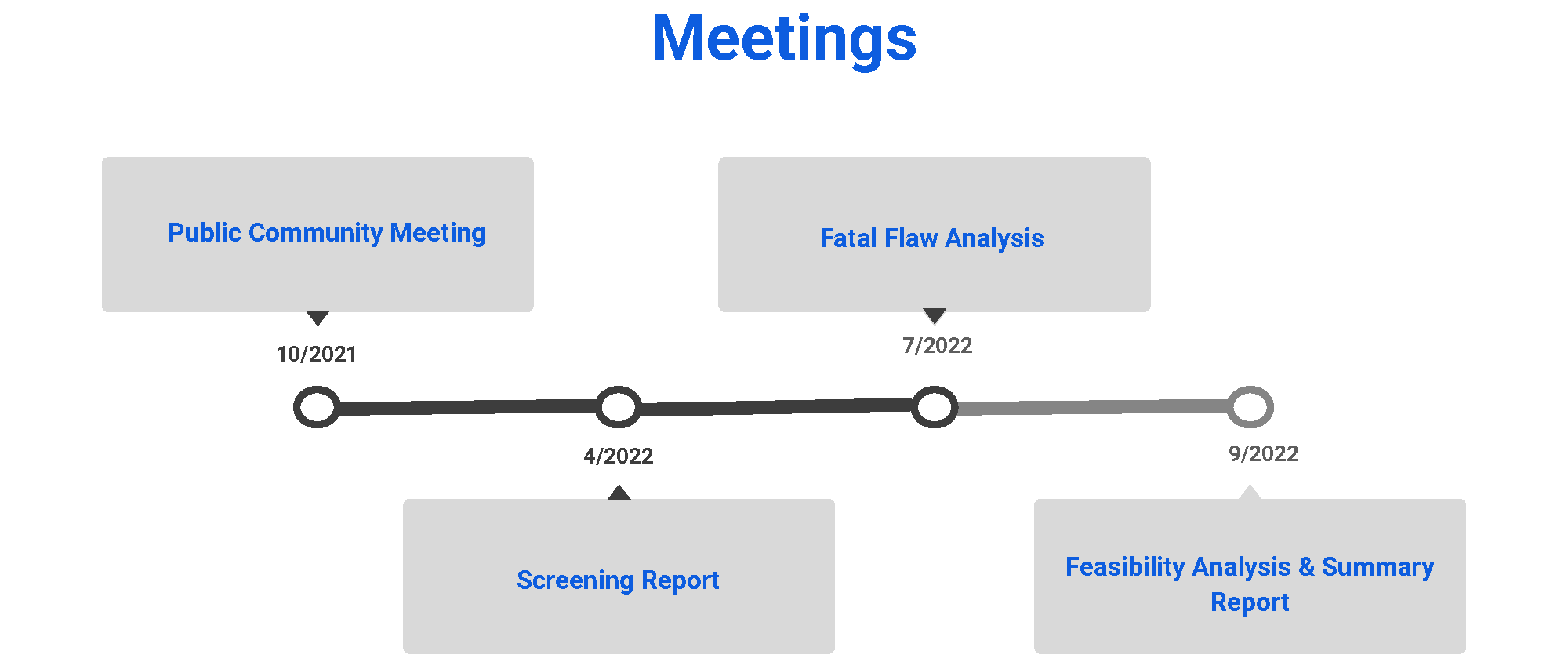 Public Meeting in the Salton Sea Region
There will be a public meeting currently planned for early November where the public will have the opportunity to ask questions or give comments about the project to the Panel. Further details are yet to be finalized.
Contact Info:
For any questions or comments you may have to the Independent Review Panel and their Support Team, you can contact them using this email: sslt-eval-input@ucsc.edu
If you submitted a response to the 2017 Request for Information, you can contact the Independent Review Panel and their Support Team using this email: pi-link-sslt-eval@ucsc.edu.
News:  Independent Review Panel Issues Request for Information/Updates
Prof. Rominder Suri, Chair of the Independent Review Panel, is issuing a new Request for Information with accompanying spreadsheet.  It is similar in format to the RFI issued by the state in 2017.  The Panel is inviting (1) any new concepts for water importation that were not submitted in the previous Request to be submitted now, and (2) submission of any updates or elaborations from the eleven teams that previously submitted concepts.  The Panel is also inviting the original teams and any new teams to make brief oral presentations of their concepts.  The optional presentations will provide highlights and clarification, and allow the presenters to field questions from the Panel.  The due date for the new call is October 12.  Please email all materials to Azucena Beltran at azrbeltr@ucsc.edu by October 12, 2021.
---
Proyecto para evaluar conceptos de importación de agua para la restauración del Salton Sea a largo plazo
Descripción:
El Programa de Manejo de Salton Sea (SSMP) está estableciendo un Panel de Revisión Independiente (Panel) para revisar los conceptos para la importación de agua al Salton Sea para su restauración a largo plazo. SSMP ha contratado a la Universidad de California, Santa Cruz (UCSC) para establecer el Panel y proporcionar apoyo analítico y de investigación. UCSC ha contratado a Consultantes de Kennedy Jenks y otros subcontratistas especializados para que sirvan como equipo de apoyo a un Panel de revisión independiente para proporcionar investigación y análisis.
El Panel de Revisión Independiente
El Panel de Revisión Independiente estará dirigido por el Presidente del Panel, Dr. Rominder Suri. El Dr. Suri es profesor y presidente del Departamento de Ingeniería Civil y Ambiental de la Universidad de Temple, y director fundador del Centro de Agua, Medio Ambiente y Tecnología (WET) de la Universidad de Temple, financiado por la NSF.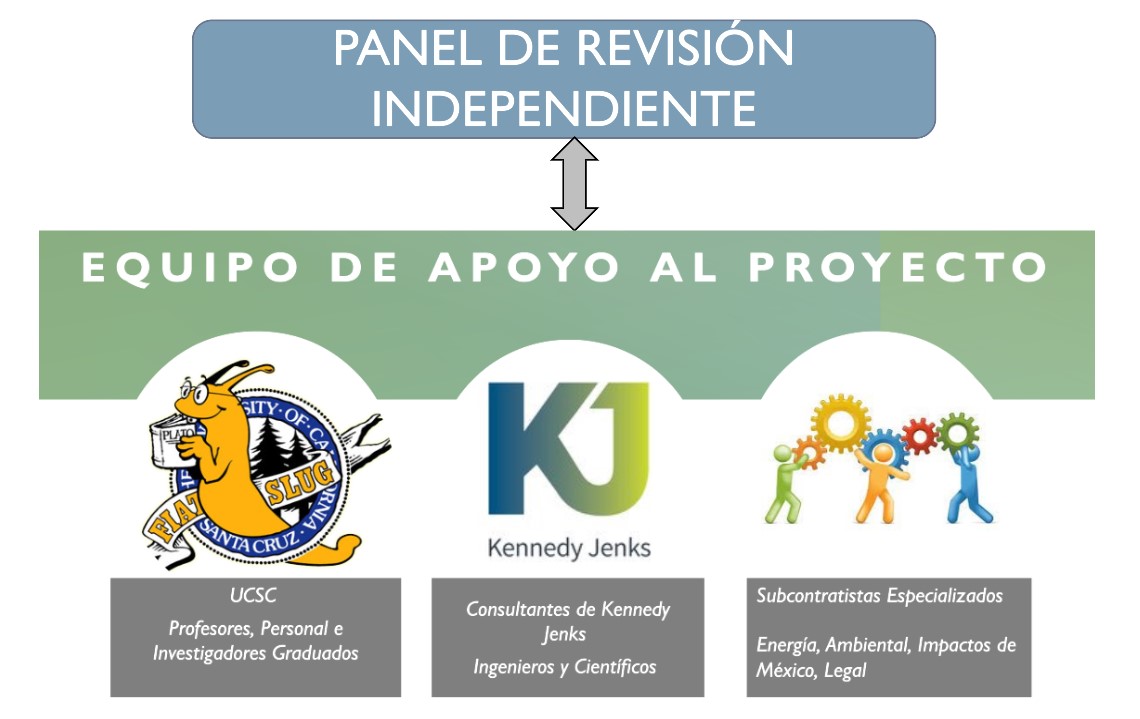 Figura 1: Equipo de Soporte para el Panel
El Panel, que se anunciará cuando esté completamente compuesto, incluirá experiencia en todo el espectro de la ingeniería, el medio ambiente, la ley, la regulación, la participación pública y el análisis cuantitativo.
El Panel revisará los 11 conceptos de importación de agua presentados al estado en el 2018, y clasificará los proyectos factibles basados en criterios definidos y análisis técnicos. Parte del proceso de revisión implica un informe de evaluación, un informe de factibilidad y un Reporte Resumido (Fig. 2). El Informe resumido y los entregables finales incluirán los hallazgos del estudio y una recomendación al Estado de California.

Figura 2: Tres productos del panel
Línea de tiempo: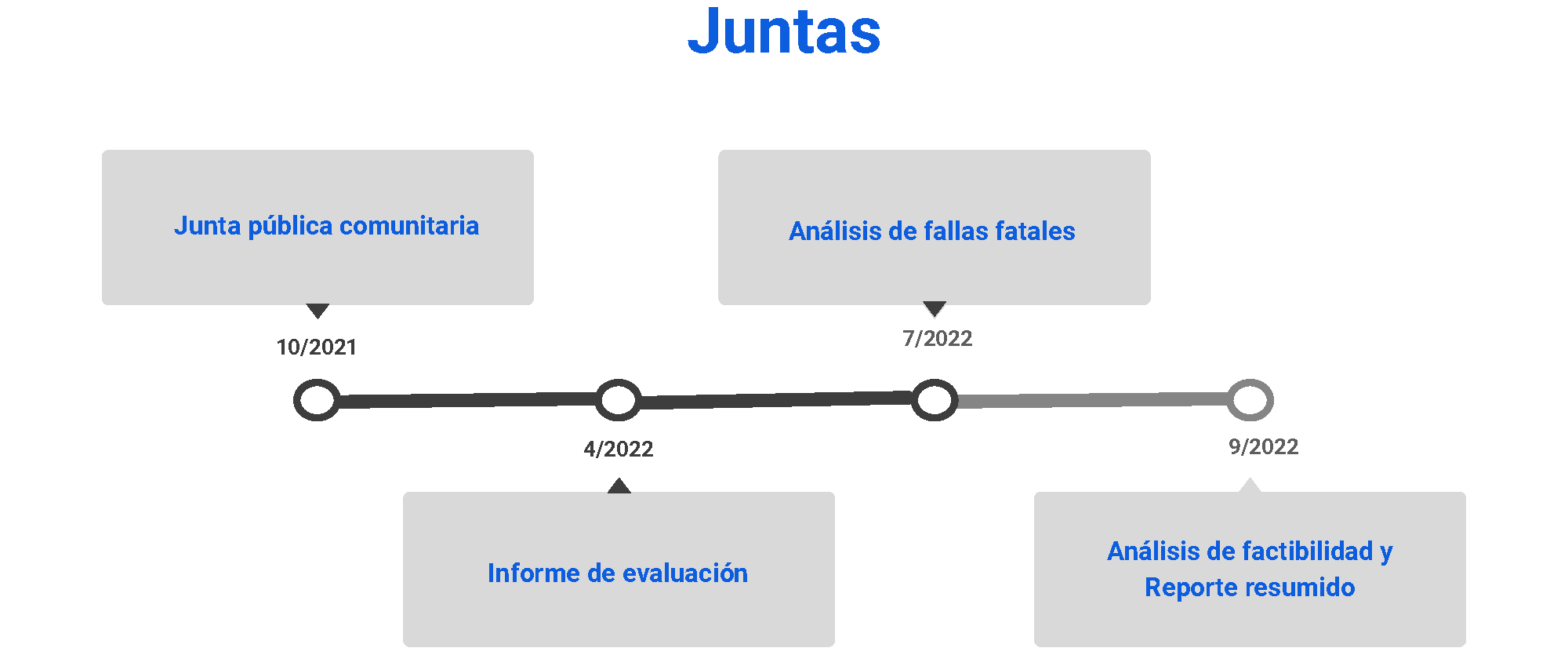 Reunión pública en la región del Salton Sea
Habrá una reunión pública actualmente planificada para principios de noviembre donde el público tendrá la oportunidad de hacer preguntas o dar comentarios sobre el proyecto al Panel de Revisión Independiente. Mas detalles estan por ser finalizados.
Información de contacto:
Para cualquier pregunta o comentario que pueda tener al Panel de Revisión Independiente y su Equipo de Soporte, puede contactarlos usando este correo electrónico: pi-link-sslt-eval@ucsc.edu.
Si envió una respuesta a la Solicitud de Información de 2017-2018, puede comunicarse con el Panel de revisión independiente y su Equipo de soporte a través de este correo electrónico:link-sslt-eval@ucsc.edu
Noticias: El Panel de Revisión Independiente emite una Solicitud de Información/Actualizaciones
El Panel de Revisión Independiente está emitiendo una nueva Solicitud de Información (RFI) Tiene un formato similar al RFI emitido por el estado en 2017. El Panel está invitando a (1) cualquier concepto nuevo para la importación de agua que no se haya presentado en la Solicitud anterior para que se presente ahora, y (2) la submisión de cualquier actualización o elaboraciones de los once equipos que previamente enviaron sus conceptos. El Panel también está invitando a los equipos originales y a los equipos nuevos a realizar breves presentaciones orales de sus conceptos. Las presentaciones opcionales proporcionarán aspectos destacados y aclaraciones, y permitirán a los presentadores responder preguntas del Panel. La fecha límite para la nueva convocatoria es el 12 de Octubre. Porfavor envíe por correo electrónico todos los materiales a Azucena Beltrán a azrbeltr@ucsc.edu no mas tardar  del 12 de octubre del 2021.