Salton Sea Management Program Update – March 13, 2020
Also: Proposition 68 Grant Approved for Community-Based Project at Salton Sea State Recreation Area; State Water Board Postpones March 18 Workshop on SSMP Status; March 19 Engagement Committee Meeting Postponed; Revised Community Engagement Plan Available for Comment; Community Members Provide Input on Draft Dust Suppression Action Plan – Comments Accepted through March 27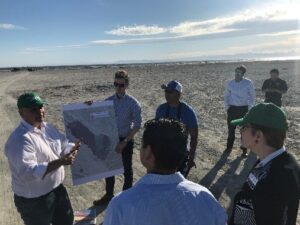 Congresswoman Marcy Kaptur of Ohio and Congressman Raul Ruiz of California joined state, local and federal agency representatives for a visit to the Salton Sea on March 7.
It was the first visit to the Sea for Kaptur, who chairs the House Appropriations Committee's Subcommittee on Energy and Water. The day included an overview of the Salton Sea Management Program and projects, including the Bruchard Road Dust Suppression Project completed in January and the 3,770-acre Species Conservation Habitat (SCH) project that will break ground later this year.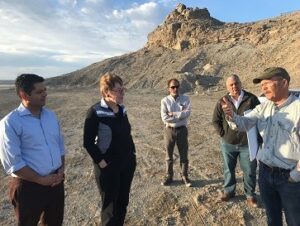 Stops included the North Shore Yacht Club, the Salton Sea State Recreation Area, Bombay Beach and the Sonny Bono Salton Sea National Wildlife Refuge.
"I am committed to bringing additional federal resources to the Salton Sea," Ruiz said. "Last weekend's meeting focused on working together to break ground on new projects at the Sea to improve the health and lives of people in the area and across Southern California. I'd like to thank Chairwoman Kaptur, California Deputy Secretary Gibson, Assistant Secretary Arturo Delgado and Salton Sea Authority Executive Director Phil Rosentrater for their hard work to make this happen." … read more