Community Meeting — August 31 and September 2, 2021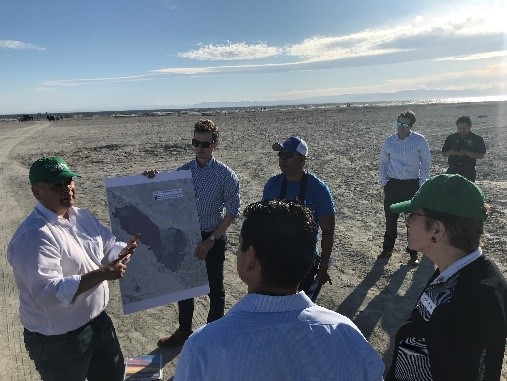 What's next for the Salton Sea?
How can you get involved?
Have you heard of the long-range plan?
AUGUST 31, 2021
2:00 PM-4:00 PM
and
SEPTEMBER 2, 2021
5:30 PM-7:30 PM
Please join us for a community meeting to learn about important matters happening at the Salton Sea.
At the meeting we will:
Meet team members leading the Salton Sea Management Program
Hear from the experts studying proposals to bring water into the Salton Sea
Learn about the creation of the long-range plan
Share your experiences
You can participate via Zoom or Facebook Live from a computer or by calling over the telephone. There will be meetings during the day and at night so more people can attend. Each meeting will be the same so no need to attend twice. Spanish interpretation services will be provided. Let's plan for the future together!
Zoom Link: https://ca-water-gov.zoom.us/j/86357786266
Teleconference Number: 888-278-0296 | Access Code: 596019
Facebook Live in Spanish: Salton Sea COEE
---
REUNIÓN COMUNITARIA DEL SALTON SEA
¿Qué sigue para el Salton Sea?
¿Cómo usted puede participar?
¿Ha oído hablar del plan a largo plazo?
31 DE AGOSTO DEL 2021
2:00 pm-4:00 pm
2 DE SEPTIEMBRE DEL 2021
5:30 pm-7:30 pm
Acompáñenos para aprender sobre temas importantes relacionados al Salton Sea.
En la reunión podrá:
Conocer a los miembros del equipo que lideran el Programa de Gestión del Salton Sea
Escuchar a los expertos que estudian propuestas para traer agua al Salton Sea
Recibir más información acerca del plan a largo plazo
Compartir sus experiencias
Puede participar en la reunión por medio de Zoom o Facebook Live desde una computadora o llamando por teléfono. Habrá reuniones durante el día y la noche para que puedan asistir más personas. En cada reunión, se va a presentar la misma información, por lo que no es necesario asistir a más de una reunión. Se proporcionarán servicios de interpretación de español.
¡Planifiquemos juntos el futuro!
Para obtener más información, materiales del evento e instrucciones sobre el uso de Zoom, visite www.SaltonSea.ca.gov, envíe un correo electrónico a cnra-saltonsea@resources.ca.gov.
---
Below are the materials associated with this event; please check back for updates and additions to materials after the event:
Meeting Recordings:
AUGUST 31, 2021 – English
---
31 DE AGOSTO DEL 2021 – En Español
---
SEPTEMBER 2, 2021 – English
---
2 DE SEPTIEMBRE DEL 2021 – En Español